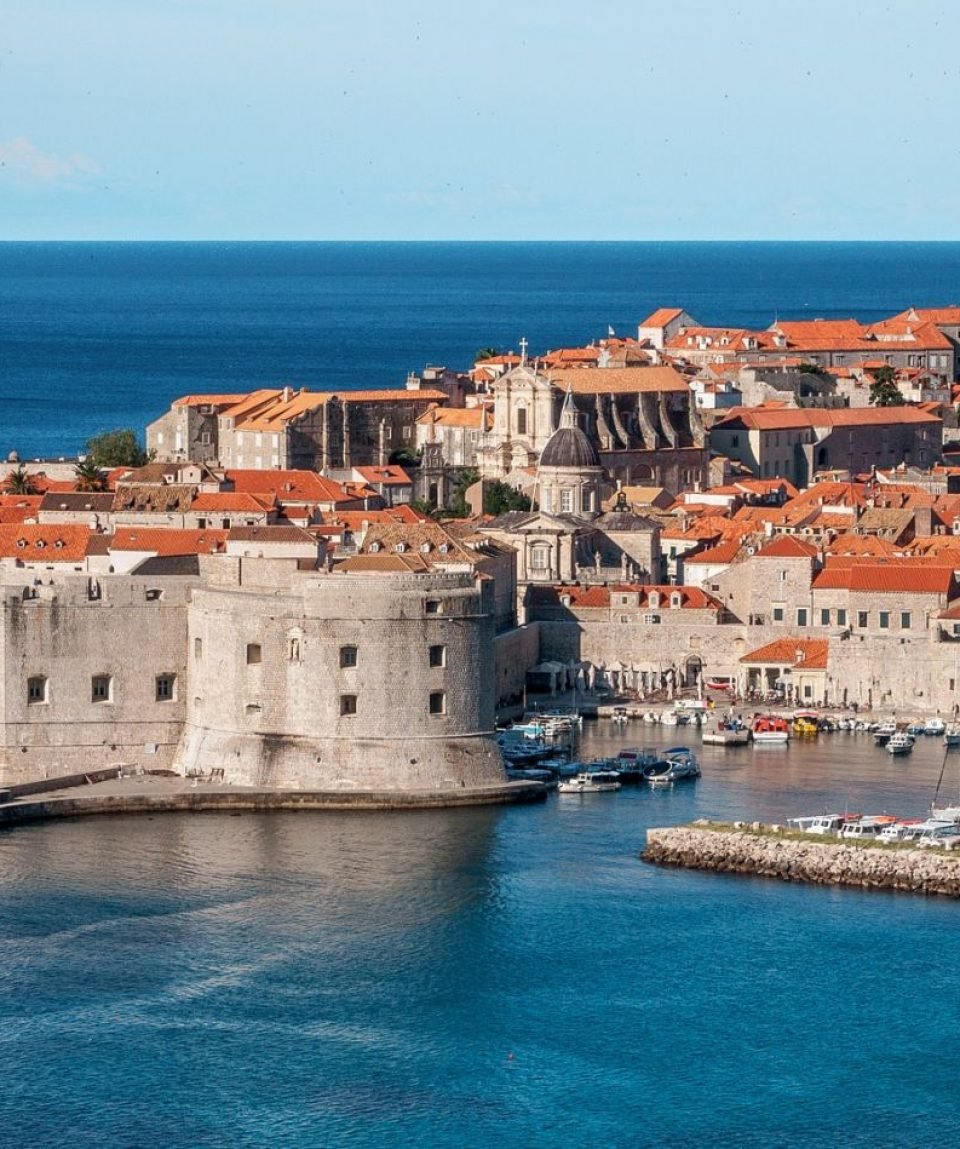 Adriatic Islands and Coasts
Experience the ancient beauty of Dubrovnik, where the popular Game of Thrones is filmed, and the lush green hills and vineyards of Croatia's southernmost region, Konavle.
Vacation Style Holiday Type

Europe

Fir-tree

Food-wine

Peak

Water-sea

Eat & Drink, Heritage, Nature, Outdoor Activity
All about the Adriatic Islands and Coasts.
From the old villages of Konavle to the ancient Game of Thrones city of Dubrovnik and the national park of Mljet Island, you won't be walking long before you begin to realize the true beauty of this must-see country.
Follow the golden coast and island hop as you go, taking as much or as little time as you need. Gaze at the historical sites in Croatia's ancient towns and cities, and if you start to feel a little warm, simply take a dip in the crystal-clear waters of the Adriatic and indulge in lunch, fresh from the sea.
Day 1

Dubrovnik to Konavle

Arrive at Dubrovnik and transfer to Konavle which is the southernmost part of the region. Its natural beauty takes you from charming villages to lush green vineyards, finishing with dramatic cliffs that stretch high above the sea.

You will be transferred down to the beautiful coastal town of Gruda.

Overnight stay in Gruda.

Day 2

Konavle

After breakfast, today you will take a self-guided walking tour of the villages and countryside of Konavle. Take your time, exploring the stunning hills and head across the valley, through green forests and more vineyards to the beautiful River Ljuta with its old water mills. Make sure you stop off at a locally owned restaurant to have your first taste of stunning Croatian cuisine.

After you've finished, you will be transferred back to Gruda for your second and final night in this pretty coastal town.

Overnight stay in Gruda.

Day 3

Dubrovnik

After breakfast, today, you venture north east to Dubrovnik. Recently, this stunning city has shot to fame as 'King's Landing' in the popular television program The Game of Thrones.

This historic city of charming red-roofed buildings is surrounded by impenetrable defensive walls, which have helped keep it protected for hundreds of years. Dubrovnik sits proudly on the turquoise Adriatic.

Here, you will have a chance to explore the winding streets and you can also tag on a half day trip on the Island of Lokrum and its splendid botanical garden.

Overnight stay in Dubrovnik.

Day 4

Dubrovnik to Island of Šipan

After breakfast, you will be transferred to the stunning island of Šipan which is the largest of the famous Elafiti Islands.

Šipan is characterized by a truly Mediterranean landscape of olive trees and vineyards – a perfect landscape for a day's walking. In Šipan, you will find many interesting sights along your way: old churches and summer palaces not to mention beautiful pine forests and hidden bays.

You will start at the small village of Sudjuradj and walk across to finish in Luka Šipanska. Both have diverse histories and fantastic amounts of character dominated by tales of fisherman.

Upon arrival in port of Luka you can have lunch in an excellent local tavern. Come late afternoon, you will return to the port of Sudjradj where a boat departs back to Dubrovnik.

Overnight stay in Dubrovnik.

Day 5

Dubrovnik to Mljet

In the morning, after breakfast, your day starts with a bus transfer to the port of Dubrovnik, where you will take a boat to Polace on Mljet. Mljet, is often called "the green island" because of its lush vegetation and is one of eight Croatian National Parks.

Walking begins in the remains of an ancient Roman palace, dating back from the 2nd century. You then continue through the beautiful national park and around the iconic salt lakes, where you can take a dip if the moment takes you.

When the day comes to an end, head back to the village of Polace where you can enjoy a beautifully prepared dinner at a local restaurant.

Overnight stay in Polace.

Day 6

Mljet

Wake up in Polace to a lovely fresh breakfast, then head out to your second, self-guided day on Mljet. Head back to the salt lakes where you can lounge on the shore, enjoying fayre from the local eateries. Or explore more of the beautiful green national park.

We recommend that you walk up to the highest peak on the hill, Montokuc, where you can look over the stunning blue waters of the Adriatic and over to the red roofs of Dubrovnik.

Overnight stay in Polace.

Day 7

Dubrovnik

On the last full day, you will be transferred back to Dubrovnik. Use this as an opportunity to again sample the beauty of the ancient walled city and you will have a free day to explore the area unguided. Aimlessly wonder down the marbled streets, trace the history of Dubrovnik in the many museums or perhaps take a dip in the Adriatic Sea.

At the end of the day, unwind in your hotel or have a relaxing meal and sample the local cuisine.

Overnight in stay Dubrovnik.

Day 8

Dubrovnik

After early breakfast, you can say 'Doviđenja' to the beautiful Adriatic coast before transferring to the airport for departure.
This is a sample itinerary to inspire your holiday – it can be tweaked in every way possible from the places you want to go to and number of days you spend in each, as well as hotels you stay in and activities you do. Get in touch with one of our experts by calling +91 98226 66560 and we will start creating your perfect trip.