Popular Foods of the World
The great thing about the world today is how freely we're able to move around. And it's not just humans either. Even food have been crossing borders for decades now, and for the most part, this is an amazing thing.
For once, we thought it would be nice to turn the spotlight away from the destinations and point it at the cuisines that make our travels complete. From deep dish pizza to maple syrup and baklava, almost everywhere you travel and every culture you step into will have a special culinary delight – something that's unique to their neck of the woods.
While we didn't choose anything too fancy that might throw you off, you might learn about a new dish and simply have to try it out on your friends. You don't need to be an experienced world traveller to recognize the foods we are presenting. These days, great international cuisine can be found nearly anywhere. Could you really imagine only being able to access some of your favorite foods in one country? For some reason through, roadside food always seems to taste better. Food-on-the-go, from American staples such as hotdogs to ethnic delicacies such as falafel, has a long history. We're going to take you on a quick trip around the globe for a sampling of some of the world's most popular foods.
Tacos – Mexico
Tacos are one of the most popular food types in the world and have been captivating taste buds for years! Where did the Taco come from? The origin of this delicious dish is unknown, but according to a taco expert, the word originated from the silver mines in Mexico at around the 18th century. At that time, taco referred to the little explosives workers used to extract the ore in the mines. When you think about it, a chicken taquito with a good hot sauce is really a lot like a stick of dynamite. And one of the first types of tacos described is called tacos de minero — miner's tacos. Whether you like them crunchy or soft, spicy or mild, tacos are a culinary fixture in Mexico and around the world.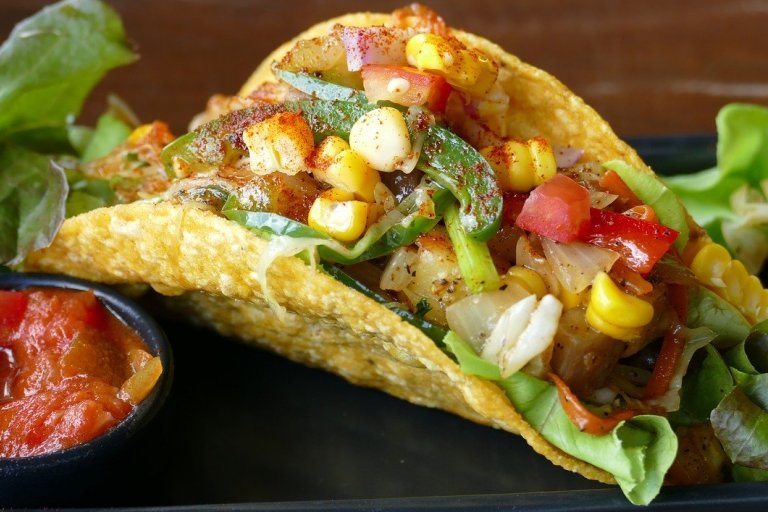 In the US, Mexican food was seen as street food, lower-class food. It's believed that Taco Bell kick started the widespread popularity of Mexican food in the United States. Founded in 1962 in the state of California, the chain of fast food and takeout options began to grow. There are a variety of traditional tacos and anyone can really make any kind of combination for their tacos. The taco shell is crucial for taking Mexican food outside of Mexican communities. There's a whole world of fancy Mexican food, but every place where there are Mexican migrants, you're going to find some good tacos.
Kimchi – Korea
Ask anybody what they know about Korean food, and the word "kimchi" will somehow be mentioned at some point. Nothing surprising there, really, since it's probably the most popular contribution of Korea to the world's culinary tapestry. But there's more to this Korean cuisine staple than just being a widely-served side dish in the Land of the Morning Calm.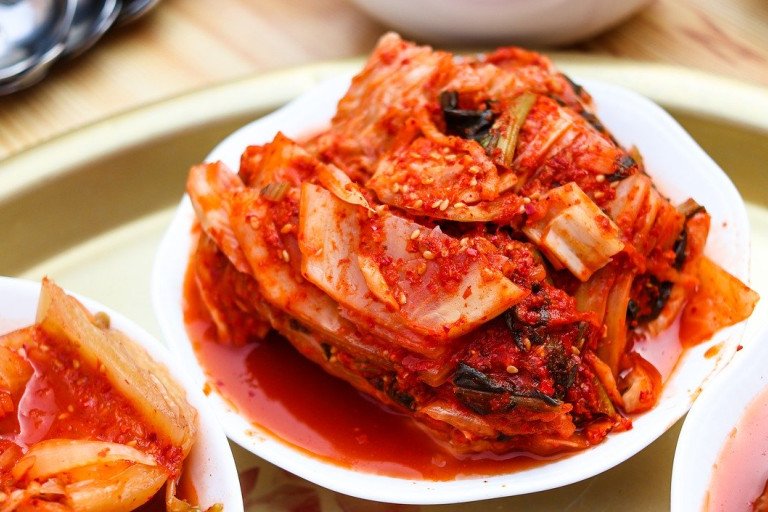 Kimchi or kimchee has a multitude of flavours. There are at least over a hundred different types of kimchi. But, perhaps, the most popular type of kimchi is the cabbage (baechu) and radish (kkakdugi) kimchi, which are widely served in Korea and Korean restaurants around the world. The veggies are layered with chili flakes, green onions, and salt, then left to ferment. The process makes the vegetables crisp, spicy from the chili, with a tinge of sourness from the fermentation (sourness can depend on how long the kimchi sits, some like it sour, others like it fresher). Korean food is a wonderful cuisine, but it's the pickled kimchi that gives each meal that extra flavourful touch.
Paella – Spain
It's nearly impossible to think of paella without thinking of Spain. Paella is always on the menu in Spanish tapas bars and restaurants abroad. The name 'paella' is the old Valencian word for the flat frying pan used to prepare the dish. Traditionally, paella is a pan full of rice cooked with vegetables and meat or seafood. Today it's often prepared with seafood but it started out as a very humble affair when it was first prepared in Valencia, the major rice-growing area in Spain as a cheap and convenient meal for the workers in the rice fields.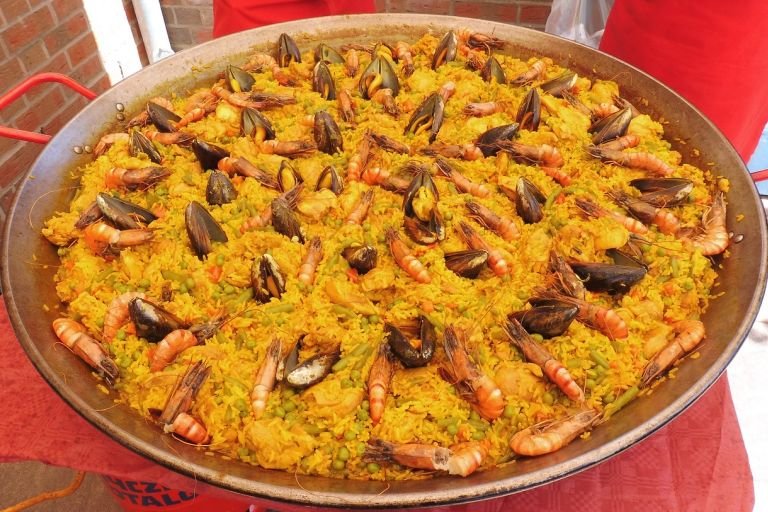 You don't have to be in Valencia to enjoy good paella (but it helps). Every town or city will have a few places that do it really well and it's worth doing your research beforehand. Real paella is made with medium grain rice, not long grain. Medium grain absorbs water the best and it's what helps give real paella that soft and smooth consistency. It comes to you piping hot from an open-fire or burner and it's meant to be eaten directly from the pan. It's always made-to-order and never portioned for less than two people. Because it takes a long time to cook, you could be waiting at least 40 minutes – a true sign of traditional paella.
Wasabi – Japan
With its pungent yet sweet taste, real wasabi is a true treat. The only place you're going to find real wasabi growing naturally is along streams in the mountains of Japan. During its approximate 18-month growing period, the plant needs constant running spring water, to be tended to by hand, rocky soil or gravel to grow in, and for the temperatures to be just right. There's something really special about this plant. Wasabi is full of antioxidants as well as other key ingredients for good health, making it a uniquely healthy plant to consume as a food or supplement.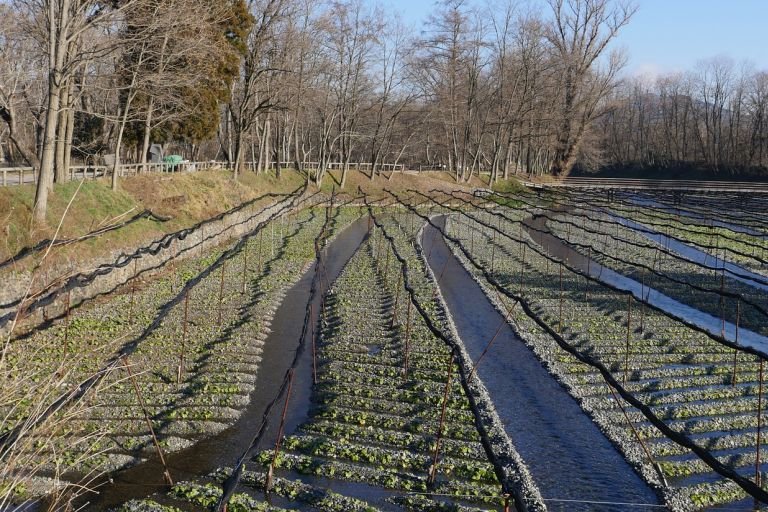 In traditional Japanese cuisine, wasabi is prepared by grating fresh wasabi stem using a sharkskin grater and made to a paste. In Japanese cuisine, it is used as a condiment to add a spicy flavor to the food. There are plenty of more wasabi related things to eat and drink at farms where wasabi is cultivated, like Wasabi ice cream and the Wasabi beer and snacks such as Wasabi croquettes and Wasabi chocolate.
Crêpes – France
Crêpes are a staple French street food that has picked up traction in kitchens and eateries all over the world. Crêpes are the European cousin of American pancakes. They are larger, thinner and more delicate than pancakes, because the batter is also thinner with no leavening agent to give them any lift and make them fluffy like pancakes. They also taste very much like pancakes, but not fluffy. This versatile food is now a common street food staple throughout the world.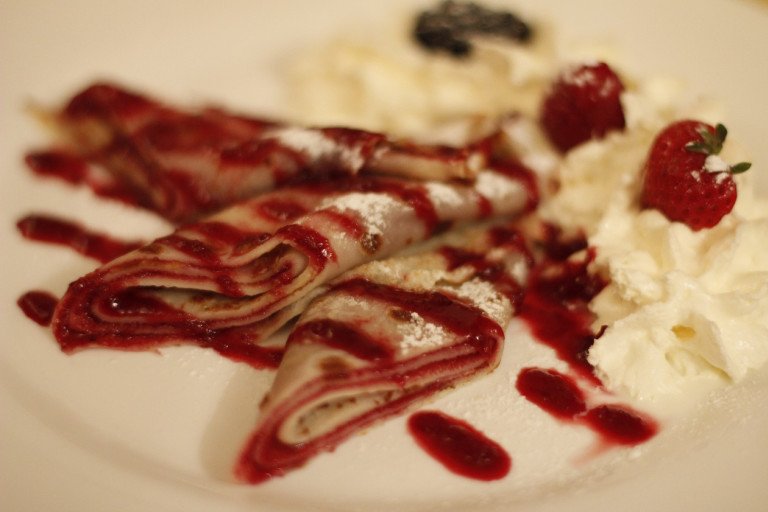 The modern-day crêpe originated in France's Brittany region and are traditionally served with French cider. Crêpes come in two varieties – Sweet Crêpes and Savoury Crêpes. Some popular sweet crêpe fillings include Nutella, fresh fruit, preserves and syrup. Savoury crêpes are usually served with ham, cheese, chicken, eggs, or vegetables. A typical French crêpe batter consists of butter, flour, sugar, salt, milk and eggs. Sweet crêpe batter is made with wheat flour, while buckwheat flour is used to make savory crêpe batter. Crêpes are a unique and accessible way to experience French street food.
Rösti – Switzerland
While many Swiss consider it their national dish, the world has taken a shine to it too. A taste for fried potato, it seems, is universal. Since Switzerland used to be a poor country in the past, and the majority of the locals were farmers, the local dishes are based on simple ingredients, such as cheese and potatoes. For a simple peasant dish with just two ingredients – and humble ones at that – rösti is surprisingly difficult to pin down.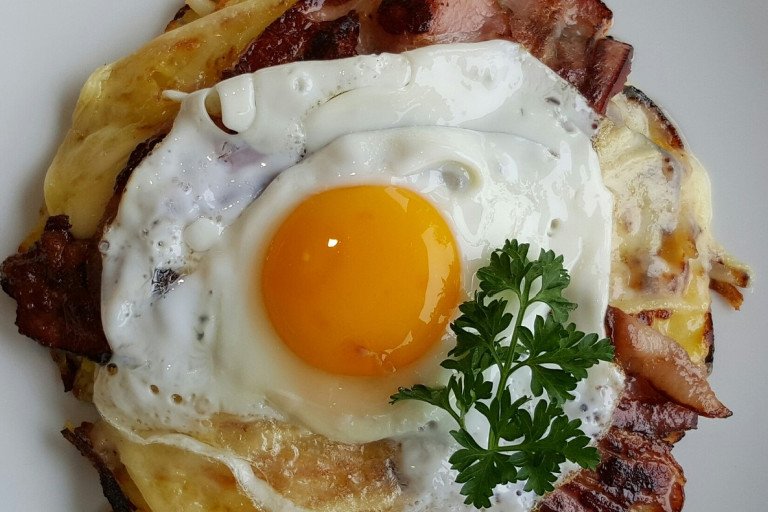 Crisp on the outside, soft and meltingly, well, potato-ey within, they're so good they need no other adornment. They're glorious plain, but a rösti can be made into a complete meal with the addition of onion, bacon and nutty Alpine cheese. All you really need for a good rösti, however, is some firm potatoes, parboiled to give a soft, melting interior, and fried in plenty of hot butter and goose fat until crisp, and a few mountains to climb to work up an appetite. After hitting some of the finest slopes in the world, you can return to the lodge and order the traditional Swiss dish.
Falafel – Middle East
Falafel is a popular Middle Eastern "fast food" made of a mixture of chickpeas (or fava beans), fresh herbs, and spices that are formed into a small patties or balls. Falafel balls are commonly served in a pita, which acts as a pocket, or wrapped in a flatbread. Hot and crunchy on the outside, fluffy and herby within, it's no wonder so many countries want to claim the falafel as their own. The Oxford Companion to Food reckons that falafel's "extremely ancient" origins lie in Egypt, where it is still an immensely popular snack. It is also one of the national dishes of Israel.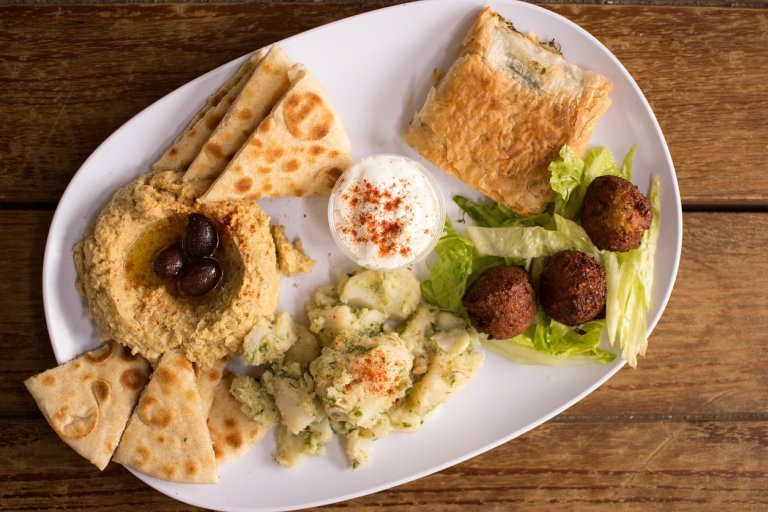 Once almost exclusively the preserve of the vegetarian in the kebab shop, more authentic versions, heaped with nutty tahini sauce and punchy salads, are increasingly charming people all over the world. What's your favorite way to enjoy falafel? In warm pita sandwiches with tahini sauce or hummus or as part of a mezze spread? They're also great eaten with toum, a Middle Eastern garlic sauce.
Pretzel – Germany
The roots of the pretzel lie in Southern Germany, where their history is rich, their serving options are seemingly endless, and the traditions surrounding them are deeply ingrained in the culture and cuisine. In Germany, the crusty, doughy pretzel is an integral part of daily life, whether it's picked up at a bakery for breakfast or lunch or enjoyed at leisure with a beer. In many large cities the soft pretzel is a familiar commodity sold hot, often with mustard, from the pushcarts of street vendors.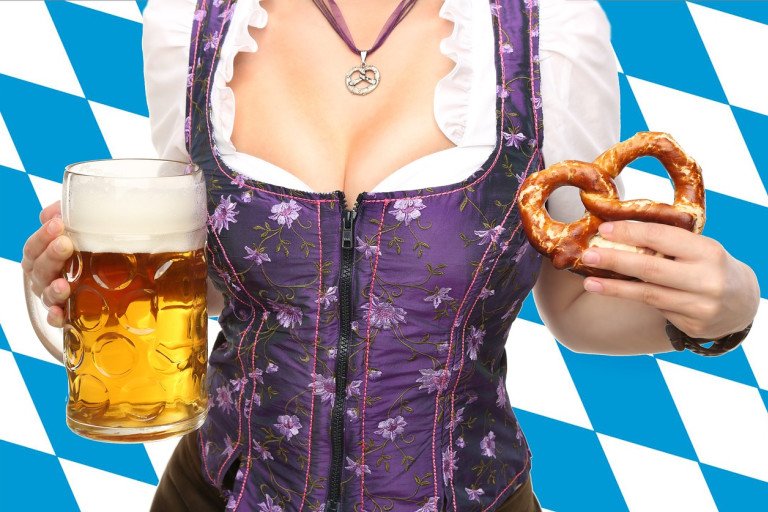 Classic soft German pretzels are traditionally made with wheat flour, malt, salt, baker's yeast, water, and varying quantities of fat (usually vegetable fat) but occasionally butter or even lard. The dough woven into a pattern in a pretzel represents the way our thumbs cross when we fold our hands in prayer. Pretzels are available crisp and hard from your grocery or, if you're lucky and in the right place, soft and chewy from street vendors. Driving out of a German city you may see a big drive-in pretzel place — fast food with a German touch.
Shawarma – Lebanon
You may have seen the luscious meats wrapped in pita and sold in a food court, on the street or in a restaurant and wondered, "what is that, exactly?" Well, we're here to tell you. The secret to shawarma is the slivers of marinated meat that are slowly spit-roasted on a rotating skewer at very high temperatures – allowing for the meat to cook in its own fat and gain an unparalleled succulence. The meat is usually lamb, chicken, beef or turkey. Once cooked, the meat is carved off in thin, wide strips and stuffed inside a flatbread along with a variety of vegetables, such as lettuce, cucumber, tomatoes, onion, pickles and parsley. Condiments can range from garlic yoghurt to hummus to chilli and pickled mango sauce.
Although the roasting of meat on horizontal spits has an ancient history, the technique of grilling a vertical stack of meat slices and cutting it off as it cooks first appeared in the 19th-century Ottoman Empire, in what is now Turkey. If you like juicy, tender, well-seasoned meat you are in for a real treat, because whether you are looking for a tasty lunch, a delicious dinner or a late-night snack, you can't go wrong with a shawarma.
Gelato – Italy
Gelato is a popular frozen dessert of Italian origin. But did you ever wonder what the difference is between ice cream and gelato — or if it's just a matter of semantics? Gelato typically contains 70% less air and more flavoring than other kinds of frozen desserts, giving it a density and richness that distinguishes it from other ice creams. Gelato is smoother and silkier and is served about 10 to 15 degrees warmer than ice cream. It's also denser, yet it has that elasticity and fluidity that you can't get with ice cream.
Some say that gelato has a more intense flavor than ice cream, since it has less of the tongue-coating cold fat that gets in the way of tasting things. With the trend of gelato on the rise, shops have been popping up around the world. When it comes to actually eating gelato, one thing matters most: "Eat it fresh." Also, authentic Italian gelato isn't scooped, it's served with a spade. Dig it?
Globe-trotting travelers explore every corner of the world just to dine on all types of street food. So where do you go to find some of the best? Let us know in your comments.