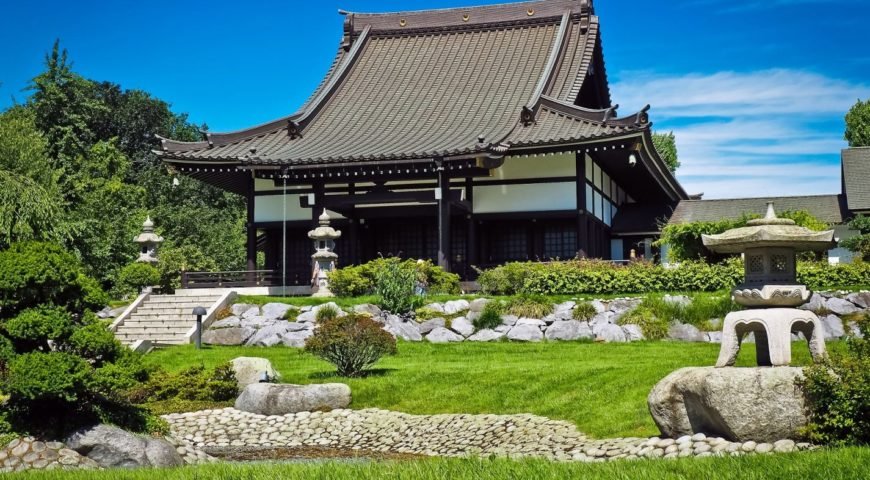 Top Ten Awesome Things To Do in Japan
The thing that compels many travellers towards Japan is the fact it is so different to anywhere else on the planet! From ancient culture and history, to ground-breaking modern technology, it truly is a unique travel experience. If you are looking for something a bit crazy, there's almost no place better than Japan. While the typical tourist fare is available to those who want it, Japan has a lot to offer travellers with a taste for the bizarre and unusual.
If you're looking for something exotic, off the beaten path or just plain strange, this country has plenty of options to keep you interested. Hey, sometimes it's okay to get a little weird. See the below proof, as we showcase the top ten awesome things to do in Japan.
See a Geisha
Elegant kimono, smooth white make-up and that classic demure look – seeing a geisha in Japan is rare, but not impossible. Geisha are found throughout Japan with their white-painted faces, traditional Japanese hairstyles and fabulous kimonos, but Kyoto is considered the birthplace of geisha culture. As keenly associated with Japan's ancient capital as swords are with samurai, the beautiful geisha of Kyoto are among the most sought-after sights of any visitor. The city's historic Gion district is probably the most popular place for seeing geisha.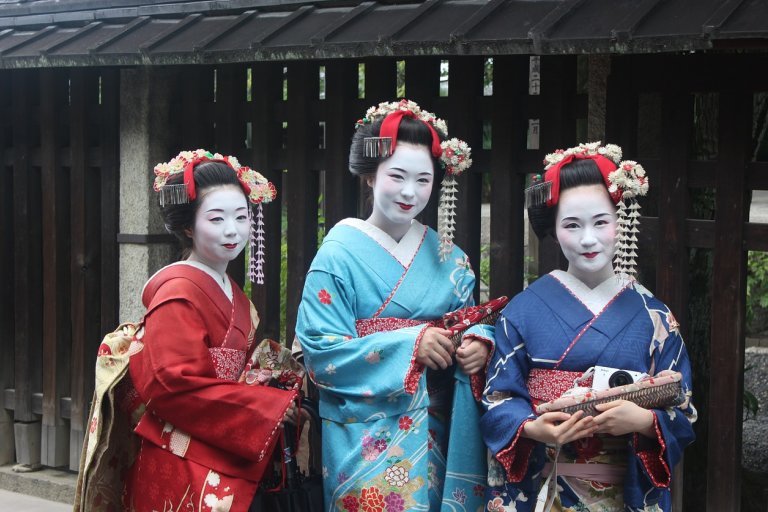 Contrary to unsavory myths, geisha are actually professional entertainers hired to perform and interact with guests during dinners and other occasions. Unsurprisingly, an evening with a real geisha will set you back hundreds and hundreds of dollars. Geisha are aware that they are a special and unique aspect of the Japanese culture and subject to interest so it is a part of their lives, but people need to respect them too. This means you shouldn't block their way by standing in front of them when they're walking. Take photos from the side or back, but leave their path open.
Enjoy a Tea Ceremony
One of Japan's spiritual disciplines which is not merely watched, but can also be easily appreciated and enjoyed through direct experience is chado, or tea ceremony. Tea ceremony is essentially an aesthetic ritual in which tea is prepared and then enjoyed, not by merely tasting it but also by appreciating the entire experience through one's senses. During this process, from start to finish, a series of predetermined steps are faithfully adhered to. Even as a traveller, you will have opportunities to participate in a tea ceremony in Japan.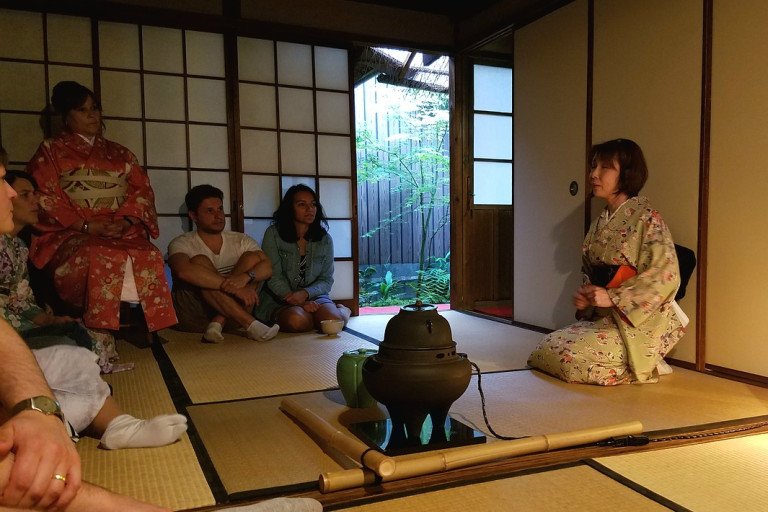 Experience the true art of tea drinking by taking part in a tea ceremony at a temple. Learn about the ancient ritual of tea drinking, it's social significance to Japanese culture and sample various different teas. Get the chance to sample matcha tea at its best. The Tea Master will guide you throughout, showing and explaining every step of the way. Throughout the ceremony you will be taught the fine art of drinking matcha tea and learn about the importance of the ceremony. You'll be able to learn the history of tea and tea ceremonies in Japan as well as its cultural significance. You can also buy your own tea set.
Stay at a Ryokan
Staying at a ryokan — an authentic Japanese-style inn — is a great way to fully immerse yourself in traditional Japanese culture. But for non-Japanese travellers, there can be quite a few surprises when staying at a ryokan, because it's very different from staying at a hotel. When you arrive at your ryokan, you'll start by taking off your shoes. After that, you'll check in. Upon checking in, your hosts will help you carry your things to your room, where a hot cup of tea is waiting for you. Soft tatami mats cover the floor, and there's a good chance you'll also have a balcony and a private bathroom. The room itself is usually minimally furnished – you'll have a low table for eating and perhaps a seating area by the window. All bedding and linens are packed away until the early afternoon, when the staff prepares your room for the evening.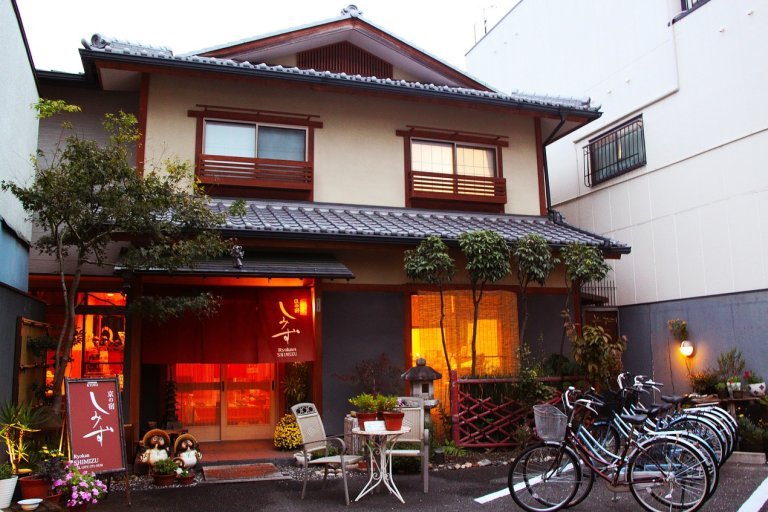 Ryokans in Japan come in all shapes and sizes, and every ryokan is different. Most are on the small side, but some are larger and from our perspective heading to rural Japan is the quintessential way to experience a ryokan stay. It's a lot more popular to stay in ryokan in smaller cities or towns, such as Hakone, or Takayama. But Kyoto, Kanazawa, and other Japanese cities are also home to some beautiful, traditional ryokans, so if you're eager to experience an "urban" ryokan, it is certainly possible.
Ride on the Shinkansen train
Japan has one of the most efficient and reliable transport systems in the world. Japan's bullet train system, or Shinkansen, is the granddaddy of high-speed rail. No trip through Japan is complete without a ride on one of its famed Shinkansen bullet trains. One of the best ways to get between cities is to ride the Shinkansen, which can reach a speed of up to 320 km/h and boast a range of luxury services onboard. Because of their swift speed, the hundreds of miles between cities can be covered in as little as two to four hours. The nine Shinkansen lines take you in different directions around Japan and are the fastest way to discover Japan. On each of the Shinkansen lines there are fast trains, semi-fast trains, and local trains. The fast trains only stop at the main stations, semi-fast trains make a few more stops, and local trains stop at every station.
One of the most important things to remember during any Shinkansen bullet train ride, or any ride on public transportation in Japan, is to practice proper Japanese etiquette at all times. The next time you find yourself in Japan, grab a good Bento Box, hop on a Shinkansen bullet train, and kick back and relax as it takes you on a ride you won't soon forget!
Duel with Sumo Wrestlers
Originated in ancient times, Sumo is a Japanese style of wrestling and Japan's national sport. The world of sumo attracts plenty of foreign visitors in Japan who want to experience the exciting emotion of seeing sumo wrestlers fight against each other. However, for many people (Japanese included) it is difficult to grasp the deep meaning of the fights themselves, as well as the rituals involved.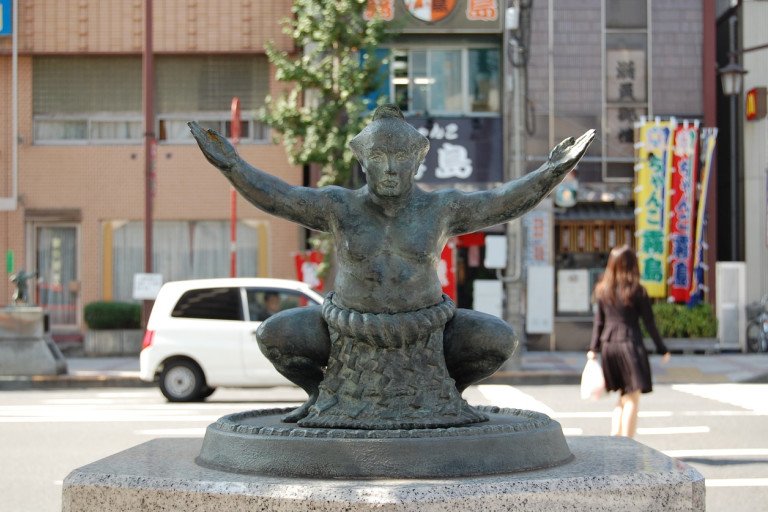 If you're not able to see a real sumo wrestling match, or if you want to enhance the valuable memories from your trip to Japan with personal interaction with wrestlers, then attend a special show offered for international visitors in Tokyo who have a keen interest in Japan's sacred sumo culture! Here former professional Sumo wrestlers will teach all there is to know about this sport in English, and visitors can watch their stage performance and even challenge real sumo wrestlers in a (playful) duel.
Enjoy Cherry Blossom
Japan is one of the best places in the world to view the spring cherry blossom and attend a Cherry blossom festival. Japan's cherry blossom season famously begins in April and lasts for around two weeks. The Japanese cherry blossom, or sakura, has long been adored by people across the globe. You'll find sakura hotspots in over 1,000 locations across the country so picking the best can prove tricky. The best places to see the blush-tinted blooms are in Maruyama Park, Mount Yishino, Himeji Castle and Fuji Five Lakes.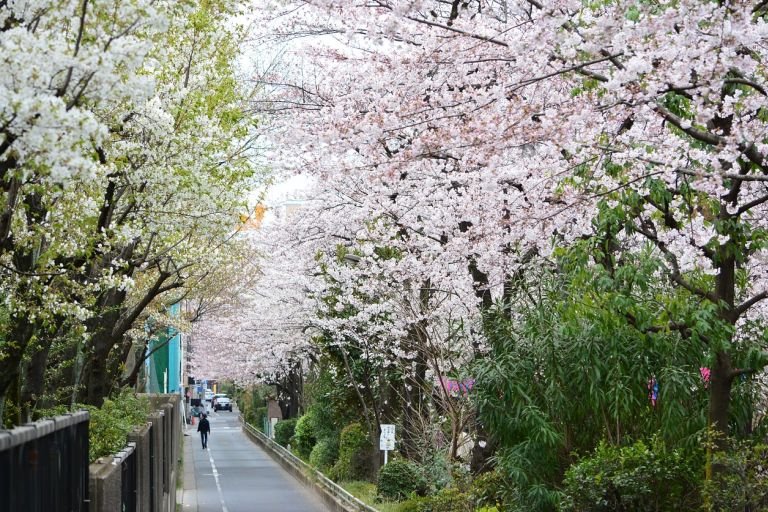 Blooms usually open first in the southern region, and blooming progresses northward. During the spring season of each year, thousands travel to Japan to view the wondrous spectacle of these white or pink flowers blooming en masse. It is regarded as a symbol of renewal, vitality, and beauty. Many people indulge in picnics beneath the blooming cherry trees. There are many prime locations with a variety of features – some have the oldest trees, others the most trees, and some are close to historic areas or other sites of interest.
Climb Mt. Fuji
The iconic peak, which has inspired Japanese art and literature for centuries, is both Japan's highest and most famous mountain. Climbing Mt. Fuji is on many travellers' bucket lists. There are four main trails leading up to the summit of Mt. Fuji, the Yoshida, Fujinomiya, Subashiri and Gotenba trail. These 4 main routes differ in difficulty and the time needed to make the journey. This is not a climb that you want to attempt without proper conditioning and physical preparation. Make no mistake – at 3776 m/12,388 ft – the climb up Mt. Fuji is characterized by serious elevation gain, rapidly changing extreme weather, steep inclines, and long switchbacks.
It is always helpful to remember when climbing a mountain, that in reaching the summit, the climb is only half complete. The climbing 'season' on Mt. Fuji, during the months of July/August, refers to the period in which mountain huts are in operation. The views from the top combined with the sense of achievement make the trip incredibly rewarding.
Bathe at an Onsen
The Japanese hot springs bath or Onsen is one of the great staples of Japanese culture. Gifted with more than 4,000 natural hot springs created by volcanic activity, Japan is the hot spring enthusiast dream destination. The natural hot spring water is rich in sulphur and sodium chloride, and it is thought to heal aches and pains, as well as help with conditions such as hypertension and diabetes. It is no exaggeration to say that Japan is known as the world's No. 1 hot spring country. Hot spring culture has been with Japanese people for a long time.
This is why you absolutely must visit an onsen – you'll never find another experience like this anywhere else in the world. However, before you strip down and dive into a pool full of volcanically heated spring water, take heed of the often unspoken onsen etiquette and protocol, because the last thing you want is to be kicked out just when you've reached maximum relaxation.
Transform into a Samurai
The samurai (or bushi) were the warriors of premodern Japan. Samurai employed a range of weapons such as bows and arrows, spears and guns, but their main weapon and symbol was the sword. Your trip to Japan would be incomplete if you don't get a closer look into the centuries of swords that were used by the noble samurais. You can catch a short glimpse into the way the samurai moved their sword in entertaining shows that are beautifully choreographed and presented to inspire you.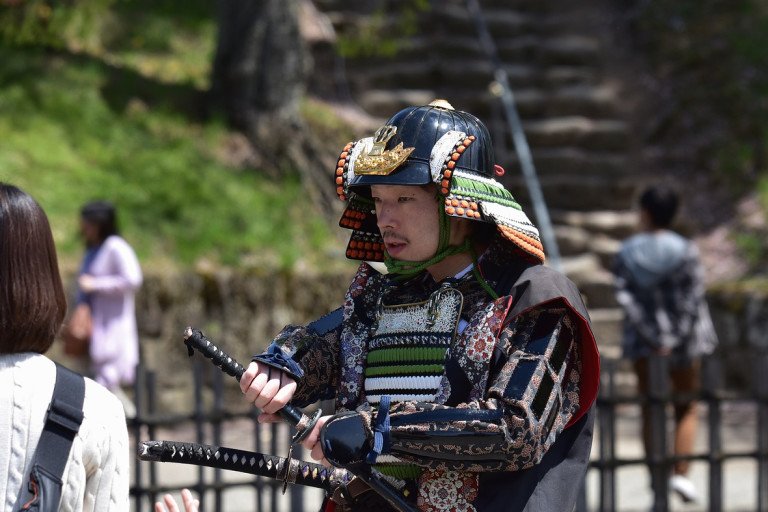 You can gain information on how to evaluate the value of a samurai sword, the making process of a Japanese sword and the difference between katana and Western swords. You can also try out different types of samurai armors and costumes that can transform you to a modern-day samurai. After wearing a samurai armor, you are given a bokken or a replica metal sword and taught how to correctly stand like a samurai (seigan), how to draw your sword, how to slash and how to correctly and smoothly put your katana back into the sheath.
Dine with Robots
Visiting the Robot Restaurant in Tokyo is one of the most fun things to do in Japan and will give you a memorable experience for a lifetime. It is located in Shinjuku, and while it certainly is a tourist trap, it is the most enjoyable tourist trap ever. Imagine dancing robots, role playing actors, neon lights, glowsticks, robot fights and dancers everywhere while electro J-Pop is being blasted from the surround system.
It's a surreal experience, and for the first 10 minutes you will have no clue on what to look at. But you will definitely have a smile on your face and it will be fascinating. It is certainly of the more unique things to do in Tokyo. The Robot Restaurant Show is not something you can explain properly with words, you need to experience it yourself. Go there with an open mind and just be blown away by the crazy things you will see during the show. It has to be one of the most fun places in Japan!
Well, that's it…weird and wonderful Japan, at its very best! If you have experienced any other crazy awesome activities in Japan that you feel should be on the list, let us know in the comments below.