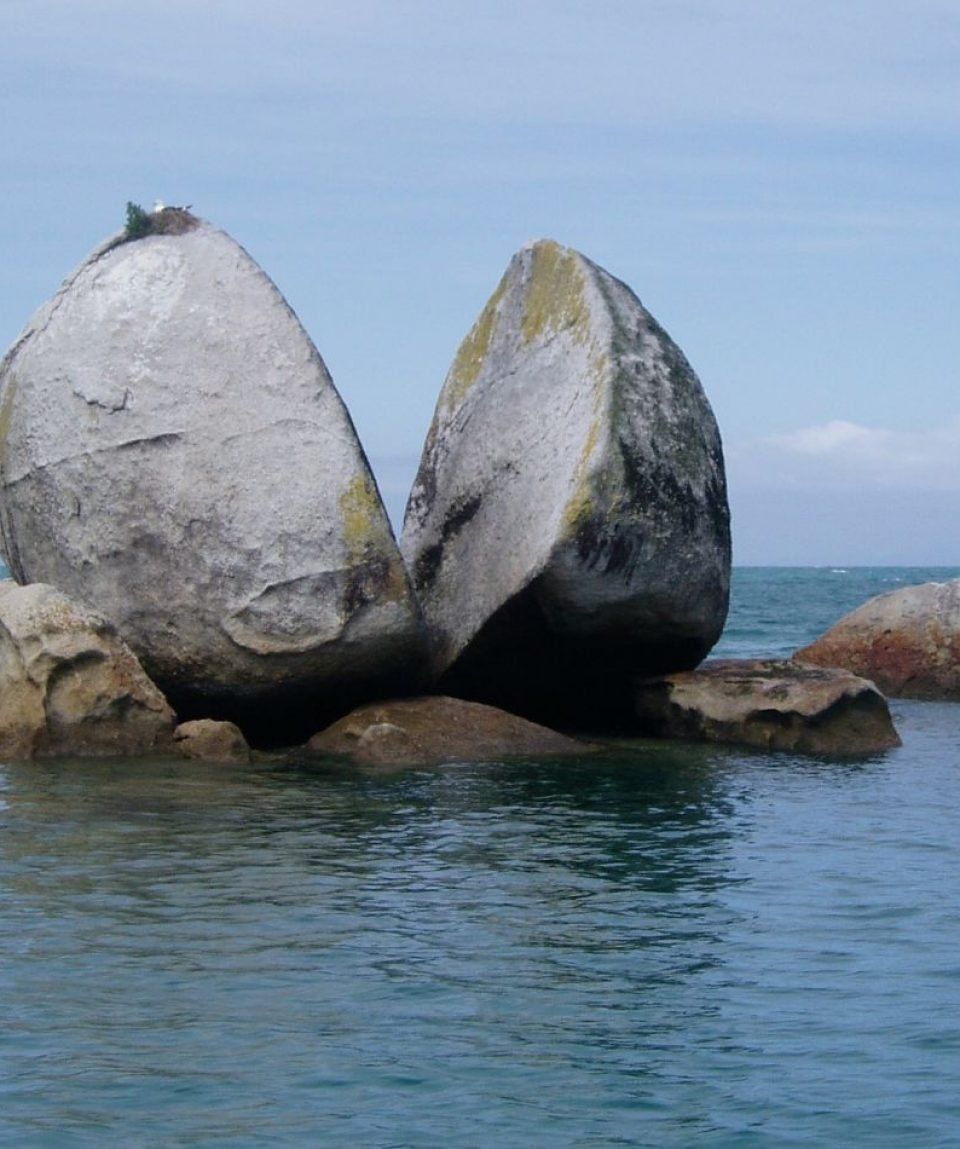 South Island Road Trip
Travel from sun-drenched Nelson to the rugged West Coast on this road trip in New Zealand – home to mirror-smooth lakes and unearthly Punakaiki Pancake Rocks.
Vacation Style Holiday Type

Beach

Food-wine

Suv

Water-sea

Eat & Drink, Nature

Activity Level

Fairly Easy
All about the South Island Road Trip.
Nelson is a lifestyle; that's the best way to describe it. Situated at the top north-west of the South Island, it is the sunniest region in New Zealand. Make the most of local harvests, enjoy food and wine straight from the source and take a stroll through Middle‑earth.
This area is also home to some Middle‑earth magic. Peter Jackson chose Pelorus Bridge as a filming location for scenes from The Hobbit: The Desolation of Smaug. Here, the dwarves were filmed floating in barrels down the river – an experience that Stephen Hunter, who played dwarf Bombur, called 'his favourite day on set'.
Day 1

Nelson

Highlights : Punakaiki Pancake Rocks, Nelson Lakes National Park, Pelorus River

Your journey begins in New Zealand's sunniest region – a gourmet feast of orchards, vineyards and sun-kissed hop fields, and delectable local brews. Nelson is a haven for food and wine lovers, and also has a thriving arts scene. With more than 350 working artists and craftspeople working locally in traditional, contemporary and Maori arts, you'll have no problem finding unique souvenirs to take home with you.

Day 2

Abel Tasman National Park

For the ultimate wilderness and wildlife fix, visit Abel Tasman National Park. Abel Tasman National Park is New Zealand's smallest national park- but it's perfectly formed for relaxation and adventure. Here inviting golden sand beaches fill the spaces between tide line and native forest. Crystal clear streams tumble down mossy valleys to join the ocean, and friendly marine mammals are a permanent part of the scenery.

Day 3

Nelson Lakes National Park

From here, travel south to St Arnaud, a picturesque town that sits on the edge of Lake Rotoiti. St Arnaud is the perfect place from which to explore the honeydew forests and mountains of Nelson Lakes National Park. There's a number of stunning day hikes to choose from.

Day 4

Punakaiki & Hokotika

No journey to the West Coast is complete without a visit to Punakaiki Pancake Rocks. These ancient limestone stacks were formed over 30 million years ago and are the most visited natural attraction in the region. Visit at high-tide to witness the blowholes in action.

From here make your way to Hokitika, a town famous for its pounamu (greenstone) jewellery and art works. Historic Hokitika is a place to appreciate the fascinating history of the West Coast. Hear about the ship wrecks, gold miners and pounamu hunters that lived in this stunning coastal area. Shop for pounamu locally or try your hand at carving a piece for yourself.
This is a sample itinerary to inspire your holiday – it can be tweaked in every way possible from the places you want to go to and number of days you spend in each, as well as hotels you stay in and activities you do. Get in touch with one of our experts by calling +91 98226 66560 and we will start creating your perfect trip.