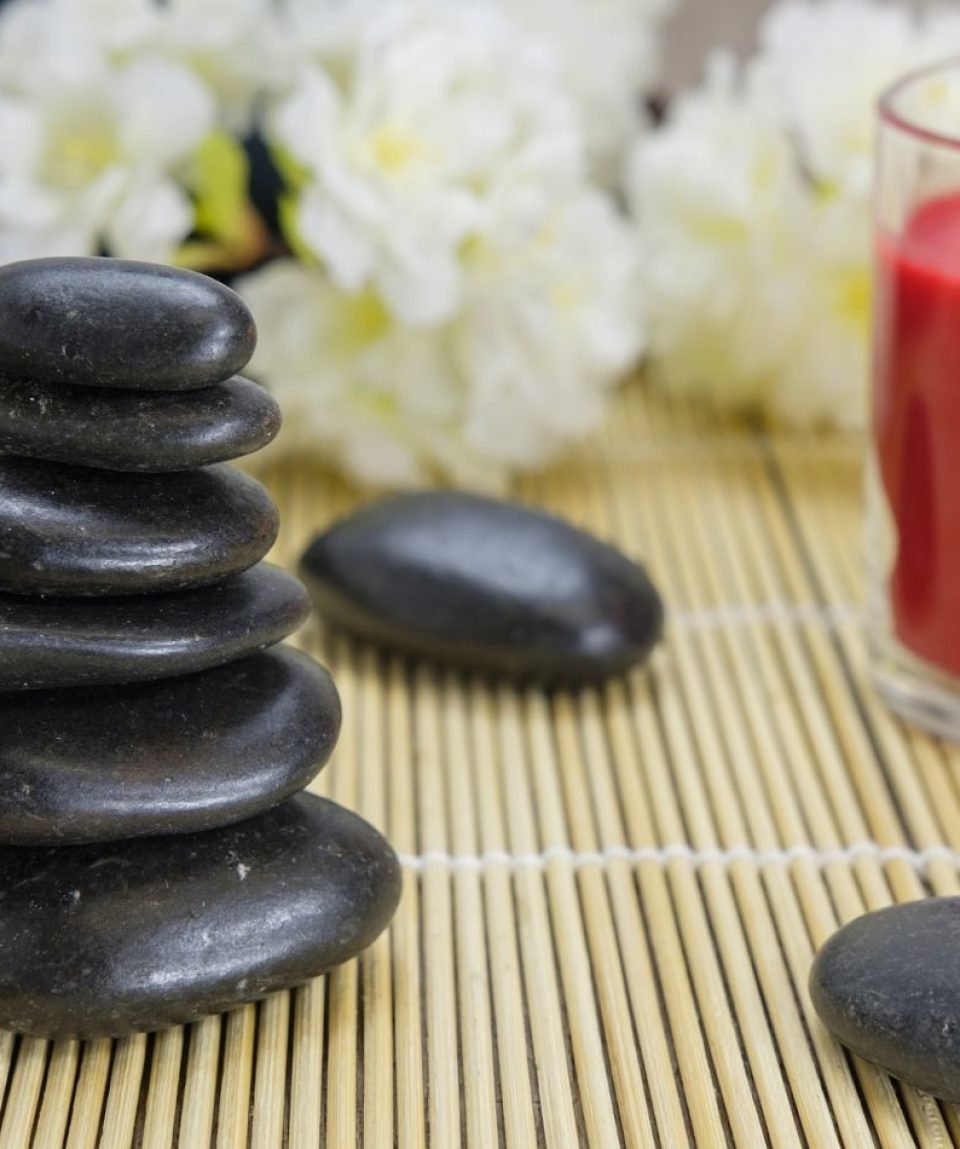 Ayurveda for Body & Mind
Pink frangipani flowers float in terracotta bowls, their sweet fragrance a counterpoint to the earthy herbal notes of the oil being gently massaged into your feet and body. As you lie on a neem wood table, with dried neem leaves hanging from the ceiling to purify the air, you slip into that elusive state where body and mind are in complete harmony, the only reminder of the outside world being the soft sigh of the Indian Ocean in the background.
Vacation Style Holiday Type

Asia

Culture

Foots

Heart

Tree

Health & Wellness
All about the Ayurveda for Body & Mind.
One of the world's oldest forms of healing, Ayurveda — derived from the Sanskrit words for life (ayuh) and knowledge or science (veda) — originated in India more than 3,000 years ago and soon spread to Sri Lanka, where Sinhalese kings established Ayurveda treatment centres in the ancient cities of Anuradhapura and Polonnaruwa.
In Ayurveda, a combination of herbs, diet, massage, hydrotherapy and oil treatment is used to treat everything from stress to diabetes, migraine, asthma, arthritis and high blood pressure. Ayurveda specialists will tell you that this form of treatment also helps boost the immune system, promotes a general sense of well-being and even helps delay the ageing process.
With many in the West turning from medicine which treats only the body, towards a more holistic approach, Sri Lanka has become destination for those seeking solace in the Ayurvedic principle of body, mind and soul.
The basis of Ayurveda is the belief in a combination of five basic elements which form three types of energy or dosha within the body: vatha (a combination of air and space); pitha (fire and water) and kappha (earth and water). Ayurvedic practitioners believe that illness arises when these dosha are out of balance, and work to restore harmony. Comprehensive treatment not only includes massage, herbal baths, oil treatment and a special diet, but also involves meditation, yoga and music to help the mind and soul.
The pharmacopoeia of Ayurvedic preparations includes an amazing range of leaves, roots, bark, resin, spices and fruits, with familiar ingredients such as black pepper, ginger, cinnamon bark and sesame oil joined by many more esoteric items. There's everything from aloe to zedoary, with such exotica as black cumin, blue water lily and white poppy seed.
There are around 6,500 registered Ayurveda practitioners in Sri Lanka, with around twice that number practicing informally in the villages. Specialised Ayurveda resorts cater almost exclusively to visitors to Sri Lanka. They may opt for a minimal weekend stay, but are generally encouraged to stay up to two or three weeks to obtain the maximum benefit from a combination of pure fresh air, a largely vegetarian diet, yoga, meditation and individually designed Ayurvedic treatments.
In addition to a range of Ayurvedic treatments, Ayurvedic resorts offer yoga, meditation and lectures and the chance to learn how to cook food according to Ayurvedic principles, as well as go on excursions to nearby places of interest.
Day 1

BIA - Yapahuwa

Highlights: Beaches, City Tours, Dambulla Cave temple, Ancient City of Polonnaruwa, Hot Air Balloon ride, Elephant Back Safari, Sigiriya Rock fortress, Spice garden, Cultural Show, Cycle tour, Hill Station, Tea Plantations, Horse Riding, Trekking, Canoeing, Wildlife Safari, White Water Rafting, Bird Watching, Jungle Walks

Following your arrival, head to the town of Yapahuwa and rest of the day at leisure to explore the town and its beaches.

Yapahuwa was one of the ephemeral capitals of medieval Sri Lanka. Of all the ancient ruins in the country, the Rock Fortress Complex of Yapahuwa is considered to be quite remarkable despite the fact that it isn't famous among most visitors. However, it is renowned as one of the best archaeological sites in the country. Yapahuwa environment is suitable for a holistic holiday and ideal location for traditional Ayurveda treatments.

Overnight stay in Yapahuwa.

Day 2

Yapahuwa

After breakfast, visit Yapahuwa.

The peaceful atmosphere in the unique tropical parkland with shady, ancient margosa, mango and various herbal trees and three lakes is only enlivened by the singing of many native birds. Everyone can switch off here and leave the sometimes heavy burden of everyday life behind for a while. This is the ideal place for a truly classic Ayurveda & Yoga treatment with long-term positive effects. Yoga Poses & exercises helps you become more aware of your body, mind, and environment. Experiment with various yoga poses, until you feel comfortable.

Overnight stay in Yapahuwa.

Day 3

Yapahuwa

After breakfast, visit Yapahuwa.

At Yapahuwa air is pure and unpolluted. It does not deposit salt crystals in your skin like beaches, which prevent the Ayurvedic oils to go deeply in to your skin.

Overnight stay in Yapahuwa.

Day 4

Yapahuwa- Anuradhapura

After breakfast, visit Anuradhapura.

Anuradhapura, which was founded in the 4th century B.C., has the largest number of ancient monuments in this region. Visit the Royal Palaces, Shrines, Dagobas and Sri Maha Bodhi. Taking pride of place is the Sri Maha Bodhi, the tree grown from a branch of the very tree under which Lord Buddha attained enlightenment. At Anuradhapura, you can also visit Queen's Palace, Ritigala, Kuttam Pokuna and more.

Overnight stay in Anuradhapura.

Day 5

Anuradhapura - Polonnaruwa

After breakfast, visit Polonnaruwa.

Kings ruled the central plains of Sri Lanka from Polonnaruwa 800 years ago, when it was a thriving commercial and religious centre. The glories of that age can be found in the archaeological treasures that still give a pretty good idea of how the city looked in its heyday. You'll find the archaeological park a delight to explore, with hundreds of ancient structures – tombs and temples, statues and stupas – in a compact core.

Overnight stay in Polonnaruwa.

Day 6

Polonnaruwa - Minneriya National Park

After breakfast, head to Minneriya National Park, a vast sanctuary home to about 250 wild elephants, wild buffaloes, spotted deer, sloth bear and more.

Overnight stay in Polonnaruwa.

Day 7

Polonnaruwa - Dambulla

After breakfast, visit to Dambulla.

Dambulla is thought to have been a place of worship since the 1st century BC, when King Valagamba (also known as Vattagamani Abhaya), driven out of Anuradhapura, took refuge here. When he regained his throne, he had the interior of the caves carved into magnificent rock temples. Further paintings were made by later kings, including King Nissanka Malla, who had the caves' interiors gilded, earning the place the name Ran Giri (Golden Rock).

Overnight stay in Dambulla.

Day 8

Dambulla - BIA

After breakfast, you have time at leisure till it's time to proceed to the airport for your flight back home.
This is a sample itinerary to inspire your holiday – it can be tweaked in every way possible from the places you want to go to and number of days you spend in each, as well as hotels you stay in and activities you do. Get in touch with one of our experts by calling +91 98226 66560 and we will start creating your perfect trip.