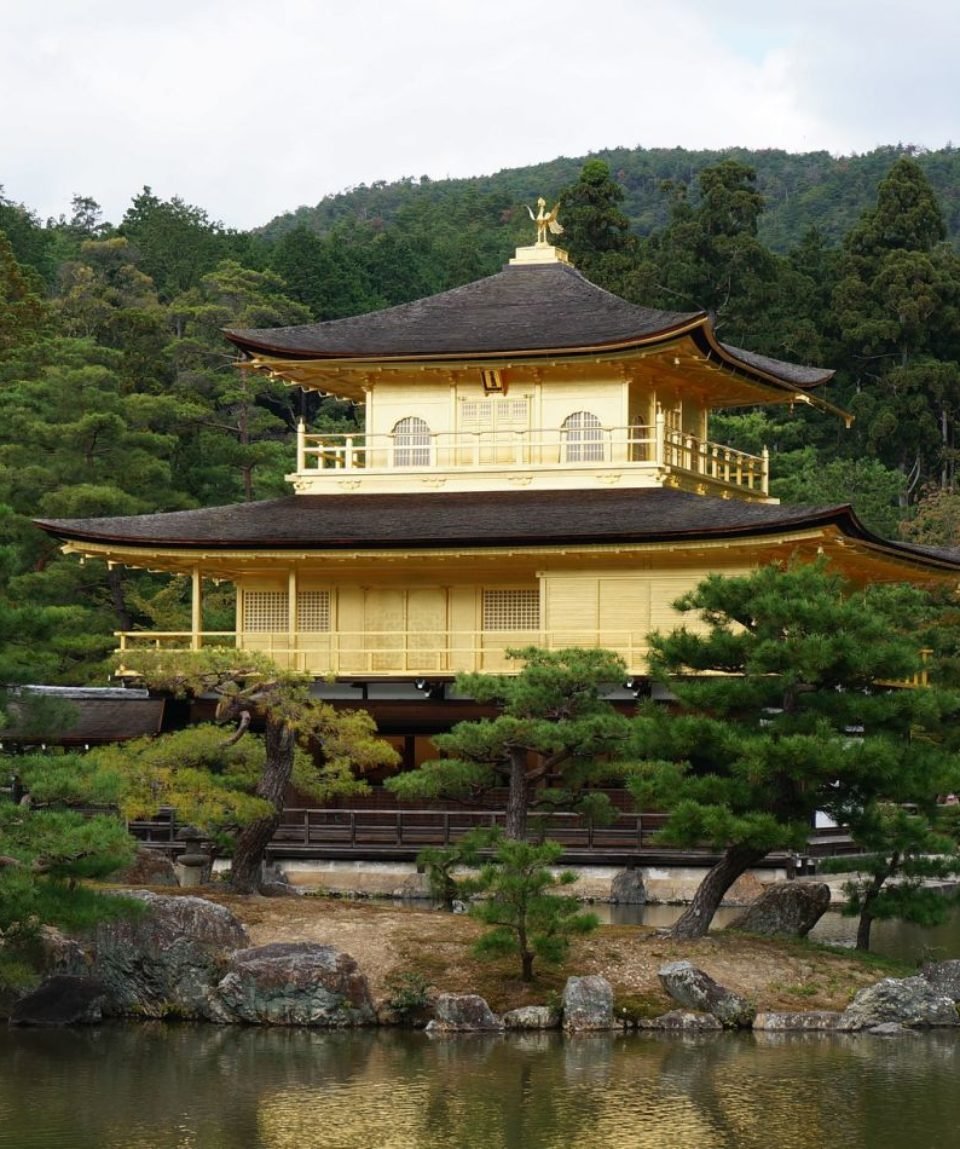 Japan with Children
If you want to keep the kids happy but also see some of Japan's traditional sights, this itinerary is perfect. It includes Tokyo, Kyoto, Nara and Osaka, each of which has some great kid-friendly attractions.
Vacation Style Holiday Type

Asia

Culture1

Family

Urban

Heritage
All about the Japan with Children.
If you're nervous about traveling with children, just relax: Japan is incredibly safe, the food and drinks are hygienic, and it's easy to move around the city, even with a stroller or a young child in tow. Of course, if you only visit temples and shrines, your children will probably be bored out of their wits.
Thus, the secret for keeping children happy in Japan is to mix "high-culture" attractions (temples, shrines, gardens and museums) with more child-friendly attractions. Japan is a fantastic place to travel with children of any age, from infants to teenagers. Best of all, there are plenty of attractions that will please both parents and children.
Day 1

Arrival in Tokyo

You'll probably arrive at Narita International Airport (NRT), but some flights also go into the more convenient Haneda International Airport (HND).

Day 2

Tokyo

On your first full day in Tokyo, in the morning, head up to Asakusa and visit Senso-ji Temple. This is your chance to check out something of interest to adults as well, before the children get too tired and need kid-friendly entertainment. This bustling temple is stimulating enough to keep most children occupied for a little while. The Ginza subway line is a good way to get to Asakusa from many parts of Tokyo. Walk into Ueno-koen Park. Consider visiting Ueno Zoo. Another great spot is the National Museum of Nature and Science. And, if your kids are a bit older, they just might be convinced to enter the Tokyo National Museum – the swords here are sure to interest boys.

There are two excellent child-friendly attractions in East Shinjuku. After lunch at Takashimaya Times Square, take the Marunouchi subway line three stops east from Shinjuku Station to Yotsuya Sanchome Station. Within easy walking distance of this station you'll find the Tokyo Fire Museum, which is guaranteed to be a hit with kids who love fire engines etc. Within walking distance from this is the Tokyo Toy Museum, which is really more of a big play space than a museum – it's great for younger kids. If you and your kids still have energy, return to Shinjuku Station and take the JR Yamanote Line three stops south to Shibuya. Here, you can do some strolling and shopping amid some of Tokyo's biggest department stores. The bright lights and presence of other kids is enough to keep older children entertained. Shibuya has tons of restaurants, including kid-friendly places in the food floors of the big department stores, so you can grab an early dinner here before heading back to the hotel.

Day 3

Tokyo

On your second full day in Tokyo, depending upon your tastes, you might also consider Tokyo Disneyland or Studio Ghibli. You'll need some advance planning to visit either of these.

Day 4

Tokyo to Kyoto

Take the shinkansen from Tokyo to Kyoto. The journey takes around 2.5 hours. You'll probably have some time after arriving in Kyoto to explore. We recommend checking out the downtown area on this day. Children tend to enjoy the Teramachi and Shinkyogoku shopping arcades.

Day 5

Kyoto

On your first full day in Kyoto, start the day at Kiyomizu-dera Temple, the most entertaining temple for children (and for many adults) in Kyoto. Once at the temple, be sure to visit the Tainai-Meguri, Jishu-jinja and Otowa-no-taki Spring. Exit the temple via the main gate and then make your way downhill to Sannen-zaka and Ninen-zaka slopes. These scenic lanes are lined with restaurants, teahouses and souvenir stores, many of which will be of some interest to children, particularly older ones. At the bottom of Ninen-zaka, go left and then right and turn into Nene-no-Michi. This scenic lane is popular with Kyoto's rickshaw pullers. Just looking at them will likely entertain the kids, and if you really want to make them happy, consider paying one to take everyone to the next stop: Maruyama-koen Park. Once at the park, have a look at the carp and turtles in the pond and stroll up through the greener sections at the uphill end.

Exit Maruyama Park via the north exit. Walk about 50 meters north and you'll quickly see the imposing San-mon Gate of Chion-in Temple. Continue to the next stop: Shoren-in Temple. After enjoying the view from the main hall, put your shoes back on and explore the garden. Your children will love the carp and the bamboo forest. Exit Shoren-in Temple and travel to downtown Kyoto. Once you are downtown, you'll be surrounded by restaurants where you can eat lunch. After lunch, enter Nishiki Market from either Shinkyogoku or Teramachi shopping arcades. Nishiki is Kyoto's best food market and it's fun to check out all the mysterious items on offer. During shopping hours, it can get quite crowded here – so be prepared to take your time and try to stick together.

Day 6

Daytrip to Nara

Nara is only 30 minutes by train from Kyoto, so it makes a great daytrip. Best of all, Nara has the kind of sights that children enjoy, including a park filled with tame deer and a temple that contains a giant Buddha image. You'll most likely start this itinerary at Kintetsu Nara or JR Nara Stations. Either way, get yourself to the fountain just up the stairs from Kintetsu Nara Station to begin this walk. Walk up Nobori-oji Street. You'll start to encounter Nara's famous sacred deer as you go. Walk from there to Isui-en Garden and along the backstreets to Todai-ji Temple. Before entering the Daibutsu-den Hall to see the Great Buddha (Daibutsu), walk a little south to check out the Nandai-mon Gate, with its two huge guardian figures.

Check out Nigatsu-do and follow the narrow pathways through the forest to Kasuga-Taisha Shrine. Follow the main path from Kasuga-Taisha all the way west until you reach Kofuku-ji Temple. If you haven't eaten lunch yet, you'll find lots of place in the shopping streets nearby. In the afternoon, make a loop south through Naramachi, checking out Sarusawa-no-ike Pond, Koshi-no-Ie and the shops and galleries of the area. Return to one of the main train stations for your journey back to Kyoto.

Day 7

Arashiyama in Kyoto

On your second full day in Kyoto, travel west to the Arashiyama district, where you can enjoy two great child-friendly attractions: Iwatayama Monkey Park and the famous Arashiyama Bamboo Grove. In the afternoon, we recommend a visit to the excellent Kyoto Railway Museum, which is great for both adults and children.

Day 8

Kyoto to Osaka

Osaka is only 12 minutes from Kyoto by shinkansen or 40 minutes by private rail line (Hankyu or Keihan lines). Osaka is literally crammed with great child-friendly attractions. On your first day in Osaka, start the day by heading out to the Osaka Bay Area. Osaka Aquarium is the premier attraction in the Tempozan complex in the Osaka Bay Area. Spend a good hour or two exploring the aquarium. Just outside the aquarium, you'll find Tempozan Marketplace, which has the best selection of restaurants in the Osaka Bay Area. This is a great place for lunch.

Travel from Osaka Bay Area to Kids Plaza Osaka. Kids Plaza Osaka, in the Kita District, is a fantastic science discovery and play area for children. You can easily spend two hours here letting your children check out the brilliant hands-on science exhibits and then playing in the children's castle. If everyone is still going after Kids Plaza Osaka, the next obvious destination is the Minami District. In addition to being a fun place to walk around, it's also a good place for an early dinner. Dotombori is the colorful heart of the Minami District. Walk west along the Dotombori Arcade, checking out some of Osaka's most iconic sights. After dinner, make your way back to your hotel.

Day 9

Osaka

On this day, start your day by traveling to the Expo City complex in Northern Osaka. There's a huge Ferris wheel here, as well as a hands-on aquarium called Nifrel. There's also a movie theatre and a vast shopping mall. Eat lunch in one of the many family-friendly restaurants in the Lalaport Expo City shopping mall. The next stop is Osaka Castle. Go up to the observation deck of the castle and admire the views over the city. Then, after exploring the surrounding park, you'll probably be in need of a rest. So, make your way back to your hotel for a well-earned rest. After dinner, you and your kids might still be going strong. In that case, a walk around Dotombori might be interesting and not too wild.

Day 10

Osaka to Tokyo

Take the shinkansen back to Tokyo. You'll probably have some time in the afternoon to do some last-minute shopping or sightseeing. After spending some time in Tokyo, you will make your way back to Narita or Haneda airports and fly home.
This is a sample itinerary to inspire your holiday – it can be tweaked in every way possible from the places you want to go to and number of days you spend in each, as well as hotels you stay in and activities you do. Get in touch with one of our experts by calling +91 98226 66560 and we will start creating your perfect trip.