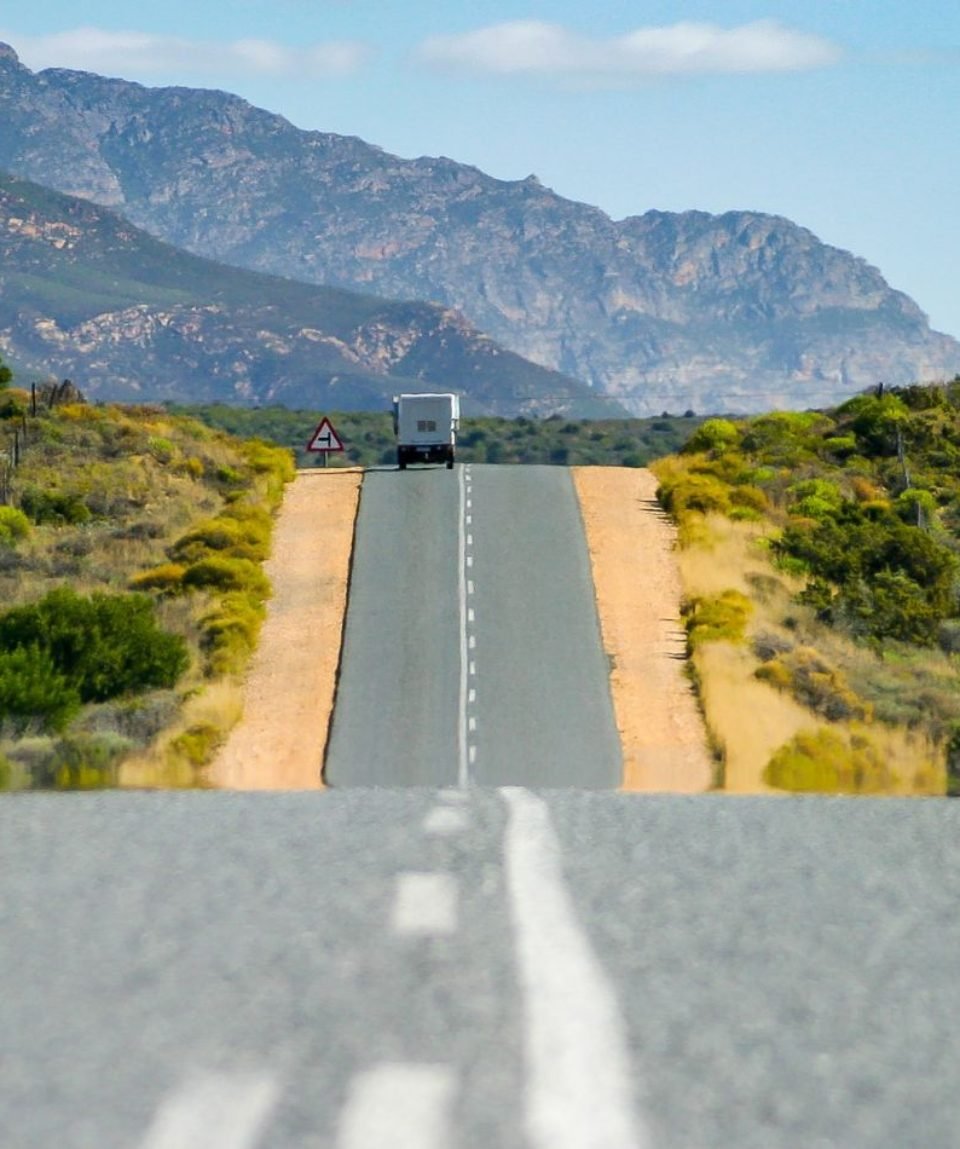 Road Trippin' on the Garden Route
Driving the Garden Route of South Africa is an amazing journey. Not only is the scenery gorgeous but the opportunities for action-packed activities are almost endless.
Vacation Style Holiday Type

Africa

Hiking

Jungle

Water-sea

Nature, Outdoor Activity
All about the Road Trippin' on the Garden Route.
South Africa is such a wild place to visit, and the Garden Route is one of its best spots. Feed an African elephant, walk a cheetah, ride an ostrich, go whale watching, hike amazing Robberg Peninsula, and even go shark cage diving if you dare.
Technically, the Garden Route stretches 200 kms., from Mossel Bay in the west to Storms River in the east. Being so close to Cape Town, most trips to the Garden Route will either start or end in this city. Our itinerary includes the entire route from Port Elizabeth to Cape Town, since there are several very worthwhile places to visit just outside of the Garden Route.
Day 1

Arrive in Port Elizabeth

Arrive in Port Elizabeth in the morning. Pick up your rental car and begin the journey toward the Garden Route. Until you reach Storms River (180 kms.), you are in the Eastern Cape.

In Storms River, spend a little time exploring Tsitsikamma National Park, a maritime reserve with walking trails, suspension bridges, and a beautiful beach. If you are looking for some adventure, go ziplining or kayaking in the gorges of the park.

If you are really feeling adventurous, drive a little farther west to Bloukrans Bridge, the site of the highest commercial bungy at 216 m. This bridge also marks the border between the Eastern Cape and the Western Cape of South Africa.

From Bloukrans Bridge, it is one hour of driving (70 kms.) to Knysna. Get settled at your hotel or B&B and enjoy dinner in town.

Day 2

Robberg Peninsula Hike

With views and terrain that are always changing, plus a chance to spot whales, dolphins, and seals, the hike around Robberg Peninsula is anything but boring. Throw in a wide, peninsula of sand and gorgeous coastal views and you have a hike that is perfect for almost all ages and ability levels.

This hike is located next to Plettenberg Bay at the Robberg Nature Preserve. The hike takes between four to six hours, so plan for a picnic lunch right on the beach.

Day 3

Plettenberg Bay

It's time for some uniquely African experiences. Located in and around Plettenberg Bay are numerous animal sanctuaries. For a fee, all of these places allow you to get up close with the animals. The Knysna Elephant Park offers various elephant interactions. You can also have amazing nature experiences at the Tenikwa Animal Sanctuary. Tenikwa offers a selection of conservation based wildlife tours to suit all interests and budget. All activities have an educational focus on the indigenous wild cats of South Africa, the role of small predators and other local endemic wildlife.

Get up close with monkeys at the Monkeyland Sanctuary, snakes at the Lawnwood Snake Sanctuary, or birds at the Birds of Eden. Spend the afternoon and evening in Knysna. A must-do in Knysna is to take the view of the lagoon from the viewpoint at the East Knysna head. Have dinner in town.

Day 4

Oudtshoorn

It's time to get up close with ostriches (and more!). To get to Oudtshoorn, its 1.5 hours (120 kms.) from Knysna. The whole reason for visiting Oudtshoorn is to meet the quirky, crazy ostriches. There are several ostrich farms in town. You may visit the Cango Show Ostrich Farm and have a great experience. On the one hour tour, you can learn about ostriches in detail, stand on ostrich eggs, feed them, and receive a big, fat kiss smack on the lips from a female ostrich.

Spend the afternoon at Cango Wildlife Ranch. This is a great place to get up close with more cheetahs, lemurs, and even crocodiles. Plus, they have lions, tigers, and more, and this makes for an interesting, even comical afternoon (but it sure is hard to beat those ostriches!).

In Oudtshoorn, spend one night at a wonderful hotel or B&B.

Day 5

Scenic Drive to Hermanus

Today you will drive to Hermanus. However, before starting the journey, there are two activities in Oudtshoorn that you should consider.

If you like scenic drives and mountain passes, one hour north of Oudtshoorn is the Swartberg Pass. This high mountain pass gets rave reviews for its scenery. It is a winding road and a bit of a white-knuckle journey but it is one of the highest rated experiences in the area.

Instead of the Swartberg Pass you can chose Meerkat Adventures. This is an early morning activity where you are taken out into the fields that surround Oudtshoorn to watch as meerkats emerge from their dens. This is an expensive activity and after the excitement of cheetahs, ostriches, and elephants, this experience seems rather dull. Unless you really have a fascination with meerkats, this experience may not be worth it.

From Oudtshoorn, it is a 4 hour drive to Hermanus. You have the option to stop in Mossel Bay along the way. Also along the way is Cape Agulhas, the southernmost point in South Africa.

Once in Hermanus, get settled into your hotel or hostel.

Day 6

Hermanus

Between the months of June and December, the southern right whale can be seen in Hermanus right from the coastline. However, if you want to see more than whales, then consider shark cage diving. Gansbaai, just a short drive from Hermanus, is the white shark cage diving capital of the world.

Most shark cage diving excursions last three to four hours. They typically leave right from Gansbaai. Seeing those great white sharks up close is an unforgettable experience!

From Hermanus, it's time to drive to your final destination, Cape Town, just an hour and a half away.

Day 7

Cape Town

Spend the day touring Cape Town. Things to do include Robben Island, a ride on the Table Mountain Aerial Cableway, the Victoria and Alfred Waterfront, and the Cape of Good Hope. At a minimum, you should spend three days in Cape Town to visit the main highlights.
This is a sample itinerary to inspire your holiday – it can be tweaked in every way possible from the places you want to go to and number of days you spend in each, as well as hotels you stay in and activities you do. Get in touch with one of our experts by calling +91 98226 66560 and we will start creating your perfect trip.