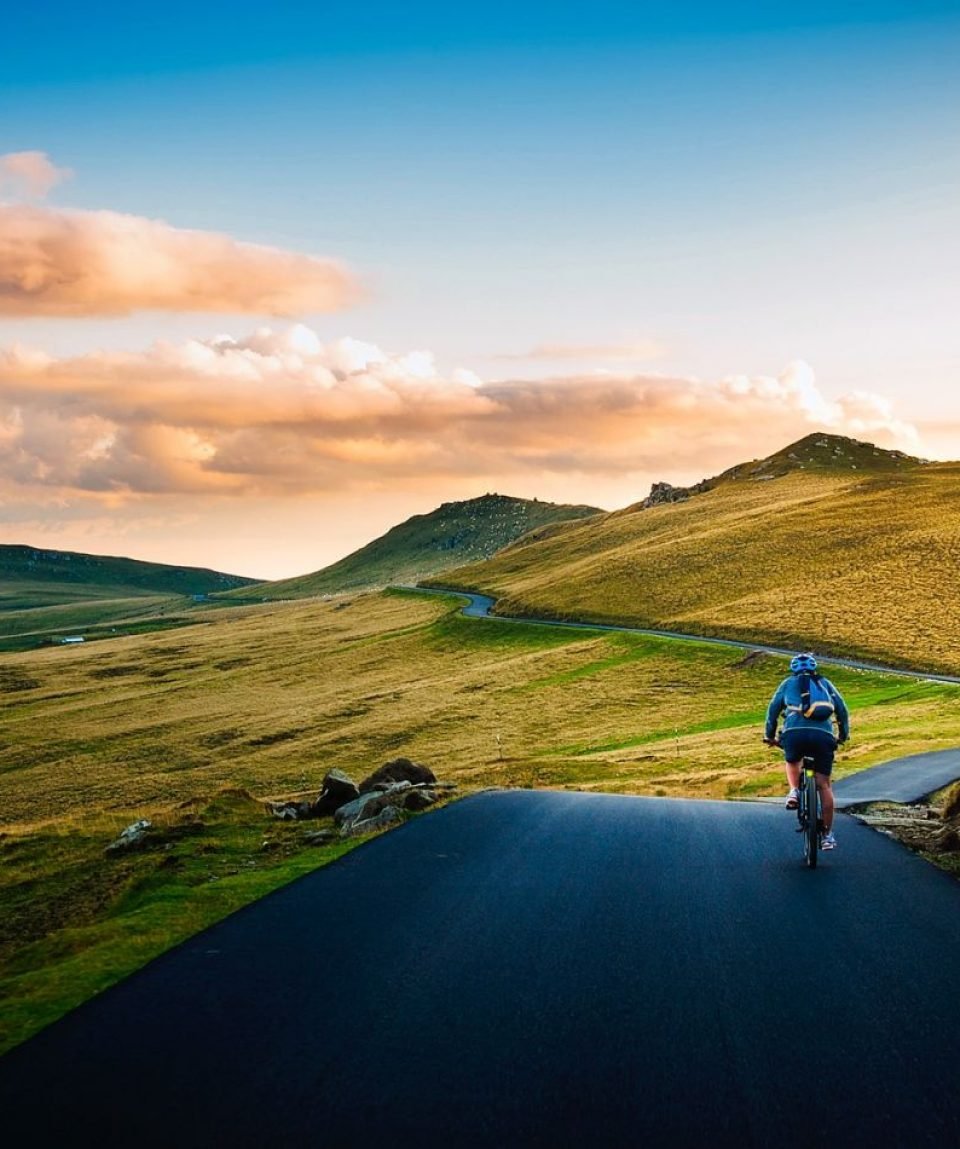 Medieval Transylvania on Cycle
Go through ancient villages and isolated landscapes, visit citadels and fortified churches and experience medieval Transylvania and modern Romania on a bicycle tour.
Vacation Style Holiday Type

Europe

Food-wine

Mountain-biking

Picnic-table

Tree

Outdoor Activity, Sports
All about the Medieval Transylvania on Cycle.
Few places can match the beauty and mystery of Transylvania and the Carpathian Mountains. Rich with Saxon history and a landscape dotted with spectacular castles, churches and breathtaking views. Starting at the foot of the highest mountain range in Romania, the route takes you through fortified towns and hilltop citadels, past dense forests and across open fields where you can meet shepherds as they watch over their sheep.
With a final day to explore the fascinating capital city of Bucharest, this trip will allow you to discover both the modern and traditional sides of Romania all from the seat of your bike.
Day 1

Bucharest to Vulcan

Upon arrival in Bucharest, you will be transferred to the small town of Vulcan in Brasov Country, Transylvania. This transfer is roughly three hours long but will be broken up with a short break en route.

Overnight stay in Vulcan.

Day 2

Vulcan to Ohaba

After breakfast, you start your cycle ride with a lovely stretch of flat road with an amazing view of the snow covered peaks of the Fagaras Mountains as you pass through the town of Zarnesti. You stop for lunch at the oldest flour mill in Romania, which is still powered by the river that runs past it; you will hear the amazing story of how it has survived through the communism period before continuing your ride to Ohaba.

Overnight stay in Ohaba.

Day 3

Ohaba to Cartisoara

After breakfast, you start today's ride by heading to the small village of Lisa where a 100 year old machine tailoring woolen blanket is still operational. Here you will take a tour around the wool mill and see a demonstration of how they still make woolen blankets and clothes.

You then cycle through the Victoria town of Cartisoara and from there to the village of Carta where you visit the ruins of the Cistercian Monastery and have the opportunity to meet the pastor and hear his beautiful stories.

Overnight stay in Cartisoara.

Day 4

Cartisoara to Biertan

After breakfast, today's ride starts with a crossing of the river Olt and continues along quiet country roads. You cycle through pastoral landscapes and past the fortified church of Richis as you make your way towards Biertan.

Once in Biertan, you have a free afternoon to visit its enormous fortified church with several spiraling towers and ring-walls; the church has been a UNESCO World Heritage Site since 1993 and is a fascinating place to visit.

Overnight stay in Biertan.

Day 5

Biertan to Sighisoara

After breakfast, you take a beautiful ride through the countryside and remote villages of Transylvania. You stop for a picnic lunch by the river Tarnava Mare before continuing your ride to Sighisoara, one of the few medieval citadels in Europe that is still fully inhabited and also included on the list of UNESCO World Heritage sites. Here, you have the whole afternoon to discover the old town with its famous clock tower, medieval streets and the house where Vlad Dracul, the father of Vlad the Impaler was born.

Day 6

Sighisoara to Soars

After breakfast, today's ride follows a lovely quiet country road through the Transylvanian hills to Apold Village where you can look around the fascinating old town before getting back on the bikes to continue your ride through small farming towns and past shepherds watching over their sheep.

The ride ends in the small town of Soars. This is a great opportunity to experience real Romanian life as the evening meal is eaten at a large guesthouse and will be a traditional Romanian meal cooked by the family.

Overnight stay in Soars.

Day 7

Soars to Viscri

After breakfast, the day starts with a short climb through the forest before a lovely stretch of road through several small towns before arriving in Viscri. Here you have the opportunity to explore this lovely old town as well as visit Viscri's well-known fortified church and meet the brick maker and blacksmiths who helped restore the building. The church is now regarded as one of the best examples of a fortified church anywhere in the world. There will be plenty of time to fully explore Viscri as you stay in the centre of town.

Overnight in stay Viscri.

Day 8

Viscri to Bucharest

After breakfast, you have a private transfer to Bran Castle, situated on the border between Transylvania and Wallachia. Here, you take a tour around this spectacular building which has become known as 'Dracula's Castle'. Inside, there are displays of art and furniture collected by Queen Marie and the grounds feature a small open air museum displaying Romanian peasant structures. After exploring the castle and grounds, you hop back in the vehicle and continue your journey to Bucharest. The afternoon is free to explore Bucharest.

Overnight in stay Bucharest.

Day 9

Bucharest

After breakfast, you have most of the day to explore Bucharest; you can wander the old streets and do some last minute shopping or visit some of the fascinating old museums and palaces before your departure.
This is a sample itinerary to inspire your holiday – it can be tweaked in every way possible from the places you want to go to and number of days you spend in each, as well as hotels you stay in and activities you do. Get in touch with one of our experts by calling +91 98226 66560 and we will start creating your perfect trip.