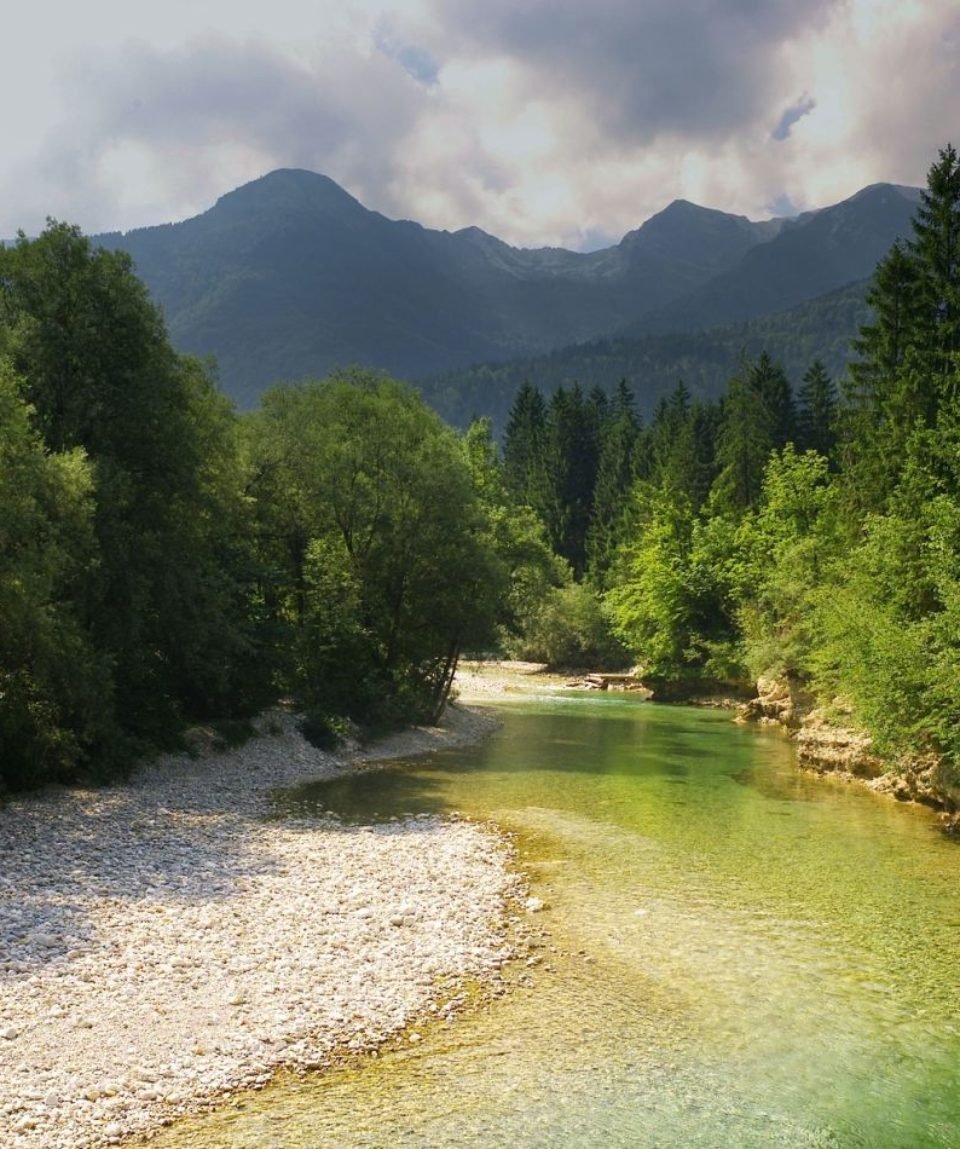 Highlights of Slovenia
Nestled between Italy, Austria, and Croatia, Slovenia features unique scenery, interesting folk culture, and an impeccable food scene. Slovenia is a perfect self-drive destination due to its compact size, modern road network, and scenic nature.
Vacation Style Holiday Type

Eat & Drink, Health & Wellness, Heritage, Nature
All about the Highlights of Slovenia.
With ten days in Slovenia, you'll have time to discover much of what this beautiful country has to offer, including postcard-perfect lakes, emerald rivers, vast underground caverns, and rolling hills covered in vineyards.
This self-driving tour is the perfect way to discover all of the highlights of Slovenia in a single trip. Start on the peaceful shores of Lake Bled, then make your way through the Julian Alps and down to the Adriatic Coast, through Goriška Brda, "Slovenia's Tuscany", and even into the depths of the Škocjan Caves.
Day 1

Arrive in Ljubljana, transfer to Lake Bled

Meet your transfer at the Ljubljana Jože Pučnik Airport to make your way to the fairy-tale town of Bled. Whether you opt for hikes, history, or a lakeside happy hour on one of the hotel decks, you're sure to find something that suits your travel style.

Day 2

Explore Lake Bled

Explore the scenic shores of Lake Bled, where you can choose between a plethora of shorter hikes through gorges or to scenic viewpoints. One of the stars of the region is just 4 kms from town, at the popular Vintgar Gorge with its craggy walkways and waterfalls.

 

You can also climb up to Bled Castle and tour its blacksmith's workshop, wine cellar, and printing press before enjoying a traditional meal in the restaurant. Row or paddleboard across the placid waters to the fairytale island at the lake's center and climb up the church's 99 steps, where legend has it the ringing of the bell can grant your wishes. If that's still not enough, cycle on side roads through typical Slovenian countryside or simply sunbathe on the lakeside.

Day 3

Lake Bohinj Day Trip

Nearby Lake Bohinj deserves time for exploration of its own. There are countless walks in the area for all ability levels; you choose the one that suits you best, or go vertical with rock climbing instead. Don't forget to pay a visit to the statue of the Zlatorog, or Golden Horn, a mythical stag believed to live in the mountains.

 

If you're feeling more aquatically inclined, you can also canoe, kayak, or stand-up paddleboard on the smooth water before your return to Lake Bled.

Day 4

Drive from Lake Bled to Bovec

After breakfast, you'll check out of your hotel and get back on the road. It's time to change locations and drive across Slovenia's highest pass, the Vršič Pass (5,285 feet) in the central Julian Alps. Admire the nearby limestone walls as you make your way up the winding road with potential detours to several view-filled walks of varying lengths, including a stroll into the region's history on paths built by Russian prisoners of war.

 

After you've stretched your legs, have a coffee with a scenic mountain view and a typical alpine lunch in a cozy hut. In the afternoon, drive to the Soča Valley to explore its hidden spots, including WWI forts, river gorges, and mountain town of Bovec, where you can relax in a microbrewery when you settle in for the night.

Day 5

Soča Valley

Get up close with the Soča River, also known as the Emerald River for its bright colors. Explore on a raft, zipline, or canyoning excursion, or just take a leisurely swim in its scenic pools. If you prefer to stay dry, walk along the banks or bike the area, with nearby destinations including the WWI Museum in Kobarid.

You can also cast your rod in search of the famous Soča trout, sought after by fishermen from all over the world.

Day 6

Drive from Bovec to Goriška Brda

After breakfast in Bovec, you'll have the chance to discover more of the hidden spots of the Soča River as you drive south towards Slovenia's Goriška Brda wine country. Dotted with family vineyard estates, petite churches, and cypress trees, the region earns its nickname of the 'Slovenian Tuscany.'

Climb a village tower to enjoy the best view from the Slovenian Alps to the Adriatic Sea, bike through the hillside, or visit a winemaker or two. When you're ready to retire for the evening, try dinner at one of the region's local inns and sample the local produce alongside specialty cured meats and cheeses.

Day 7

Drive from Goriška Brda to Škocjan Caves and Piran

After breakfast, it's time to visit the Slovenian Karst region and the Adriatic coast. Go underground with a stroll through the stunning canyons of the limestone Škocjan Caves, a UNESCO World Heritage Site. Boardwalks will lead you through the specialized ecosystem of one of the world's largest known underground caverns. The caves are believed to have been visited by humans drawn to their majesty since the Iron Age.

In the afternoon, continue driving towards the Adriatic coast and check in to your hotel. Piran's old city walls, Venetian-style architecture, and stony beaches are filled with history and charm. Get lost among the picturesque narrow streets and squares and enjoy the evening in one of Piran's many seafood restaurants before you retire, with a casual drink and fresh seafood.

Day 8

Piran

Spend the day getting lost among the picturesque narrow streets and squares of Piran. Sitting snugly seaside on its peninsula, Piran's old city walls, Venetian-style architecture, and stony beaches are filled with history and charm. Relax after all that time on the trail at one of the city's many spas, specially known for their mud and salt treatments. Or see it at the source, with a walk through the salt pans of Sečovlje Salina Nature Park.

Enjoy the evening on the Adriatic at one of Piran's many seafood restaurants before you retire.

Day 9

Drive from Piran to Ljubljana

Return to Ljubljana in the morning, then spend your day exploring the capital city. Guided tours are available if you'd like an inside perspective on stories of the Ljubljana's history and culture or secret food spots, or choose to explore and stumble upon your own discoveries.

Start by strolling on the main street along the banks of the Ljubljanica river, stopping in whatever small boutique, outdoor cafe, or wine bar terrace strikes your fancy as you breathe in the fresh air of one of the continent's greenest cities. You can also get onto the river itself with a canoe or stand-up paddleboard.

You'll notice the legacy of modern architect Jože Plečnik around the city at worthwhile stops such as the National Library, Central Market, Triple Bridge, and Plečnik's own home turned museum, all under the watchful eyes of the city's many signature dragons.

Day 10

Depart Ljubljana

Depending on your departure details you may have time to visit local museums and galleries or simply sit down on the riverbank and relax with an ice cream before you head home.
This is a sample itinerary to inspire your holiday – it can be tweaked in every way possible from the places you want to go to and number of days you spend in each, as well as hotels you stay in and activities you do. Get in touch with one of our experts by calling +91 98226 66560 and we will start creating your perfect trip.